Dr. Shuchi Singla (MBBS, MD) is a Dermatologist practicing in Gurgaon & has a rich experience of 16 years in this field. She is an award winning expert dermatologist.
She is educated from the most premier institutes of the country, a graduate from Lady Hardinge Medical College, Delhi and post graduate from Maulana Azad Medical College, Delhi. Currently she is working as a consultant dermatologist at Max Hospital, Gurgaon
Dermapoint skin, hair, and laser clinic is her brainchild brought into reality with the aspiration of providing quality and affordable skin care to the residents of Gurgaon.
Call Us Today for Consultations
At Dermapoint, a consultation with our skin care experts, helps us assess your condition accurately to establish exactly what you will need to help improve your appearance. Just request a consultation with us online or call our office for more information.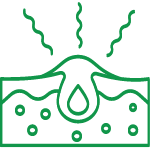 Tired of those painful, unsightly lesions on your face? Book an appointment today and fix them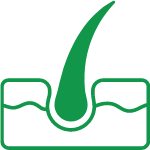 Spending sleepless nights because of hair loss? Why wait, walk into the best hair loss clinic in Gurgaon & fix them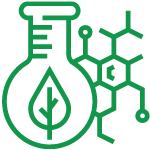 Scared of facing the public because of pigmentation? 
Treat it with the best in class knowledge & technology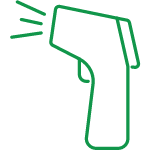 Are you tired of shaving and waxing every month? Why wait, get it all removed permanently with the best US FDA approved German laser.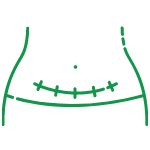 Are your scars lowering your self-confidence? Don't live with them anymore. Contact us today for best scar removal treatment in Gurgaon
Not happy with those unwanted moles, warts and skin tags? Get them removed painlessly and spotlessly in no time. 
Why Dermapoint skin, hair and laser clinic?
It is one of the best skin clinic in Gurgaon. A one stop solution for all skin, hair and nail related problems be it dermatological indications like acne, hair fall, dandruff, psoriasis, eczema, urticaria, etc or cosmetic procedures like laser hair reduction, scar treatment, tattoo removal, pigmentary problems, laser toning, chemical peels and so on or dermatosurgical procedures like removal of warts, moles, skin tags, cysts, skin biopsies, PRP and nail surgeries.
 Acne refers to the pimples, blackheads and bumps which appear on skin because of excessive activity of sebaceous glands. It can present as comedones, papules, pustules, nodules and cysts.
When should I see a dermatologist for acne?
The answer is as early as possible. Even the mildest acne can leave prolonged pigmentation and spots on your face. And attempts at using home remedies and over the counter treatments can keep making things worse. So timely consultation with a dermatologist to evaluate your skin thoroughly and find out the root cause of the problem in your case is important to chalk out a plan to treat the current episode as well as to prevent future recurrences.
Chemical peel treatment is the procedure where a combination of agents or a chemical agent will be applied to the skin which helps in regeneration and remodeling of the skin, thereby improving skin texture and pigmentation.
Why should I invest in laser hair reduction?
Unwanted hair, especially on exposed parts is not only a cosmetic problem but also lowers one's self esteem and confidence. Shaving, waxing, plucking is painful, needs to be done every 2-3 weeks and can lead to ingrown hairs and pigmentation. Laser technology destroys the hair permanently without any side-effects. The cost would definitely be less than your lifetime expense for waxing and other measures.
PRP therapy is a three-step medical treatment in which patient's own blood sample is taken; then blood is processed to prepare PRP; and finally this PRP solution is injected into the scalp near the hair roots. Now the growth factors are released near the hair roots from the platelets which stimulates hair growth.
Get A Glowing Skin At An Affordable Price
We Are Committed To Provide World Class Treatment by Following All Covid Safety Norms
Our Motto: Efficiency, Transparency, Ethics & Affordability